Once again, the summer holidays are just around the corner and it's time to start our planning and preparations for our yearly vacations. For this year, we have chosen Phuket as our main destination again. After so many years of scrolling through pictures of Phi Phi Islands on Instagram and dreaming of visiting Phuket, last year we finally managed to do it. It was an amazing experience and we had the best times of our lives.
This is why we have decided to write this guide – to share with you our tips on how to make the most out of your stay in Phuket.
Visa Requirement for Visiting Phuket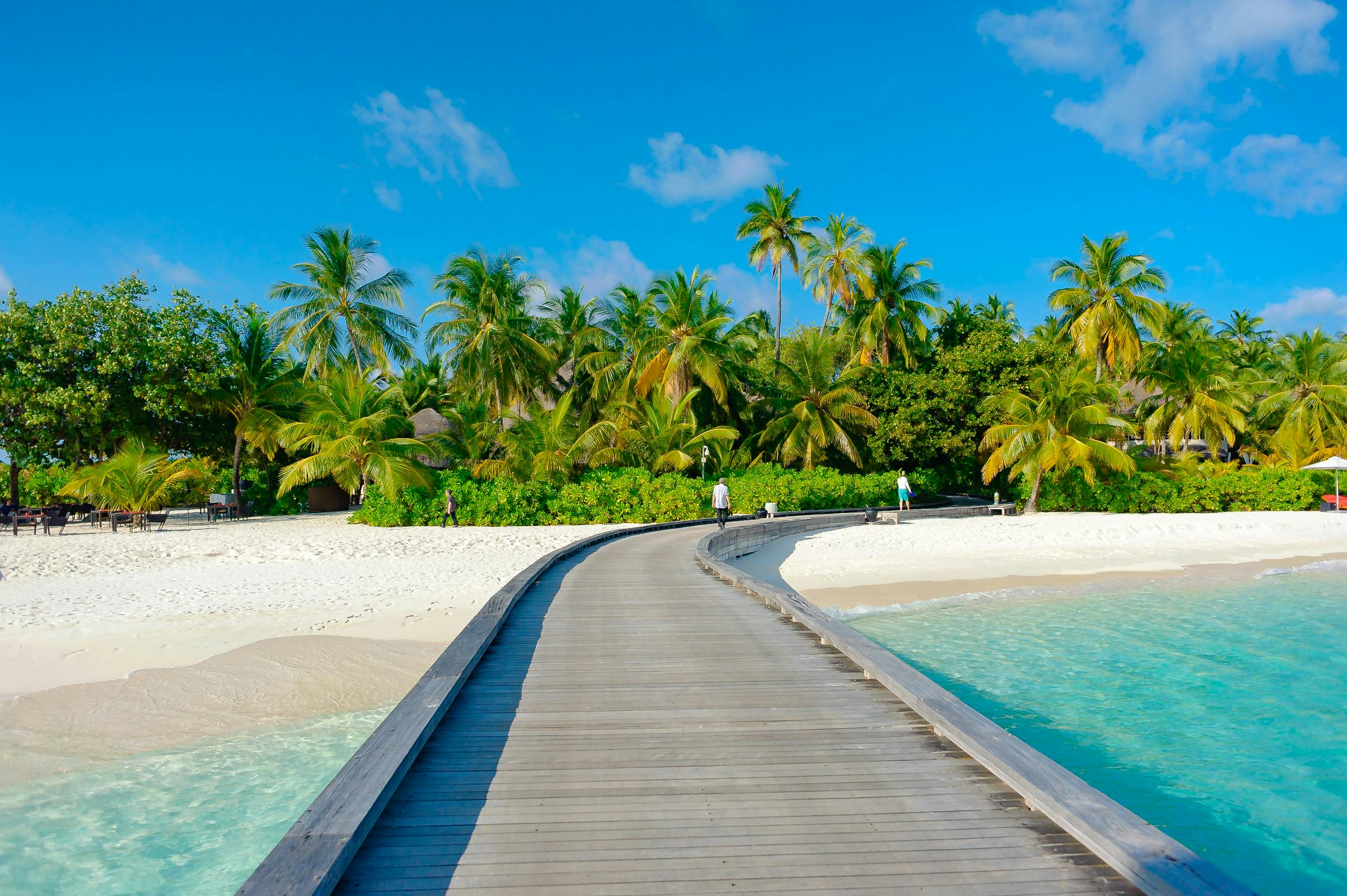 If you're planning a trip to Phuket, it's important to be aware of the visa requirements. Most visitors from countries like the United States, Canada, and Australia will need to obtain a tourist visa before they can enter Thailand. The process is relatively simple and can be done online or at your local Thai embassy or consulate. Once you have your visa, you're free to enjoy everything that Phuket has to offer.
I traveled to Phuket last year and I was surprised to learn that I needed a visa to enter the country. I had always assumed that as a U.S. citizen, I would be able to travel freely to any country in the world. However, I quickly learned that this is not the case. To visit Phuket, I had to apply for a tourist visa through the Thai embassy. The process was relatively simple and only took a few weeks.
Thailand Climate: What's the weather like in Phuket?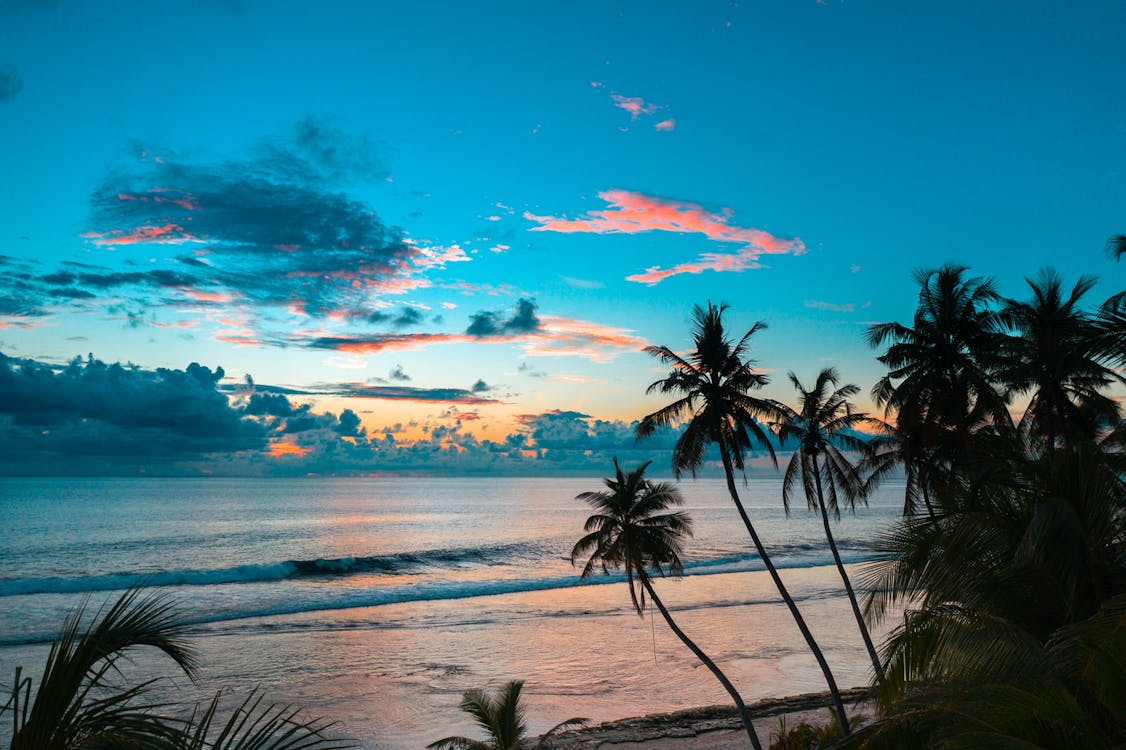 Phuket is Thailand's largest island, and it experiences a tropical climate. This means that the weather is warm and humid all year round. The average temperature is about 30 degrees Celsius, although it can get much hotter during the day. The rainy season lasts from May to October, and this is when the majority of Phuket's rainfall occurs. Even during the rainy season, there are usually still plenty of sunny days. December to February is the coolest time of year, but temperatures rarely drop below 20 degrees Celsius. Overall, Phuket's climate is ideal for those who enjoy warm weather and plenty of sunshine.
While Phuket can be enjoyed year-round, the best time to visit is between November and April. During this period, the weather is relatively dry and sunny, making it ideal for beach days and outdoor activities. The water is also clear and warm, perfect for swimming, snorkeling, and diving. If you're looking to avoid the crowds, you may want to visit between May and October. While the weather is more unpredictable during this time of year, you'll often find lower prices on accommodation and flights.
Important Things You Need to Know Before Traveling to Phuket
1. Check the visa requirements for your country of citizenship. Most visitors will need to obtain a tourist visa before they can enter Thailand.
2. Be aware of the climate in Phuket. The island experiences a tropical climate, which means that the weather is warm and humid all year round.
3. Choose the best time to visit Phuket based on your travel preferences. The peak season is between November and April, while the off-peak season is between May and October.
4. Familiarize yourself with the Thai currency, the Baht, and how to use it. Credit cards are widely accepted in Phuket, but it's always good to have cash on hand as well.
5. Learn a few basic phrases in Thai. While many people in Phuket speak English, it's always appreciated when visitors make an effort to speak the local language.
6. Pack appropriately for your trip. Be sure to bring plenty of sunscreens, insect repellent, and comfortable clothing.
7. Know what vaccinations are required for travel to Thailand. Depending on your country of origin, you may need to get vaccinated for diseases such as hepatitis A and typhoid fever.
8. Purchase travel insurance before you leave for Phuket. This will help to protect you in case of any unforeseen medical or financial emergencies.
9. Be prepared for the cost of living in Phuket. While the island is relatively affordable, it's still important to budget for your expenses.
Arriving in Phuket, Transportation, and Accommodation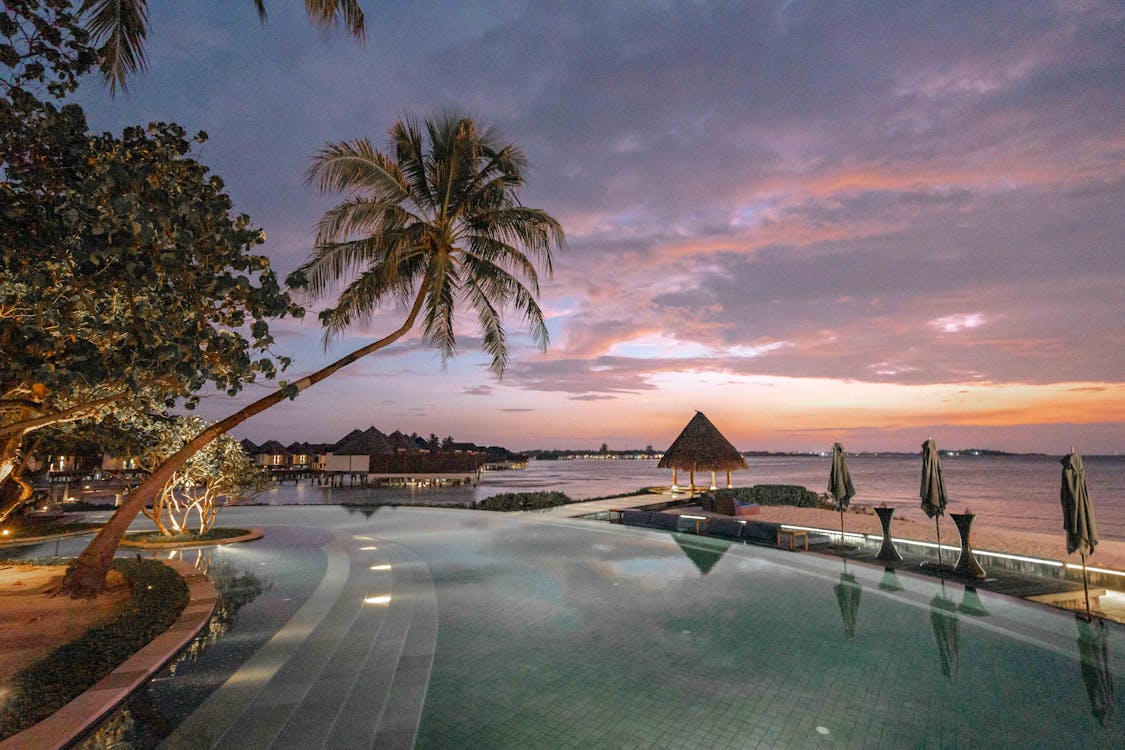 Phuket International Airport (HKT) is the main airport serving the island. It's located about 32 kilometers from Phuket Town and 20 kilometers from the popular beaches of Patong, Kata, and Karon. If you're staying in one of these areas, you can take a taxi, bus, or private transfer to your accommodation. The journey takes about 45 minutes to an hour and will cost between 400 and 600 Baht.
Several ferries operate between Phuket and the nearby islands of Phi Phi, Koh Lipe, and Koh Lanta. These journeys can take anywhere from 1-3 hours, so be sure to factor in travel time when planning your itinerary.
Once you've arrived in Phuket, you'll need to find accommodation. There are a wide variety of options available, from luxury resorts to more affordable guesthouses. If you're on a budget, you can also find plenty of hostels and dormitories. Most accommodations will be able to arrange transportation from the airport or ferry terminal.
Top 7 Tourist Attractions in Phuket
1. Patong Beach: Patong is Phuket's most popular beach, known for its lively atmosphere and watersports.
2. Kata Beach: Kata is a beautiful sandy beach with crystal-clear waters. It's perfect for swimming, sunbathing, and surfing.
3. Karon Beach: Karon is another popular beach, with a long stretch of sand and plenty of restaurants and cafes.
4. Phi Phi Island: This small island is a haven for snorkeling and diving, with its clear waters and colorful reefs.
5. Old Town: The Old Town is the best place to learn about Phuket's history and culture. Be sure to visit the temples, museums, and shops.
6. Big Buddha: Located on a hilltop overlooking Phuket Town, Big Buddha is one of the island's most popular attractions.
7. Wat Chalong: Wat Chalong is a beautiful temple complex that's well worth a visit. It's also the perfect place to learn about Buddhism and Thai culture.
Phuket Food Guide: What And Where To Eat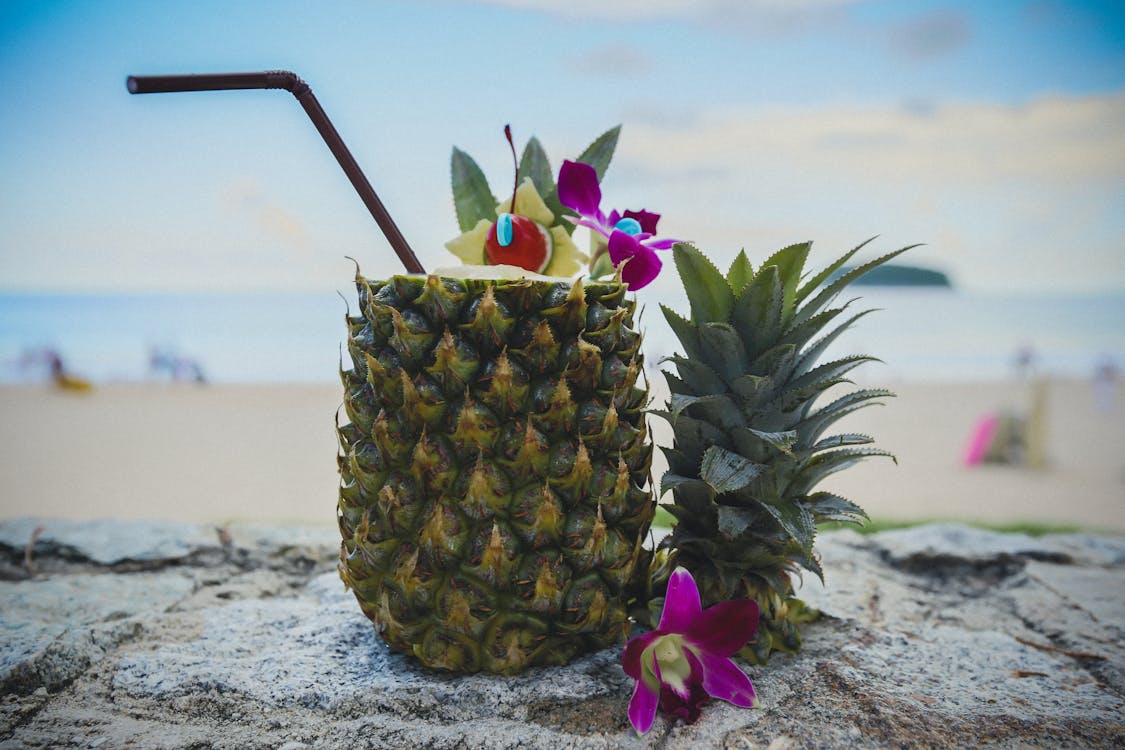 When visiting Phuket, be sure to try some of the following dishes:
Tom Yum Goong: This spicy soup is made with shrimp, lemongrass, galangal, kaffir lime leaves, and chili peppers. It's a popular dish both in Thailand and abroad, and it's a must-try when visiting Phuket.
Pad Thai: This stir-fried noodle dish is made with rice noodles, tofu, eggs, bean sprouts, and a variety of spices. It's typically served with a wedge of lime and crushed peanuts on top.
Green Curry: Green curry is a type of Thai curry that is made with green chilies, coconut milk, fish sauce, and a variety of other ingredients. It's often served with rice or noodles.
For those looking for something a little more familiar, there are also plenty of international restaurants on the island serving Western food such as burgers, pizzas, and pasta.
7 Things Every Tourist Should Do When Visiting Phuket
1. Visit the beaches. Phuket is home to some of the most beautiful beaches in Thailand. Whether you're looking for a place to relax or a spot for some watersports, you'll find it here. Some of the most famous beaches in Thailand are Patong Beach, Kata Beach, and Karon Beach.
2. Take a day trip to one of the nearby islands. Phi Phi Island, Koh Lipe, and Koh Lanta are all within easy reach of Phuket. Each island has its unique charm, so be sure to explore them all during your stay.
3. Go on an adventure. There are plenty of activities to keep you busy in Phuket. If you're looking for something active, you can go hiking, mountain biking, or rock climbing. For a more relaxed experience, try snorkeling or paddle boarding.
4. Explore Phuket Town. The island's capital is a great place to learn about the local culture and history. Be sure to visit the Old Town, where you'll find plenty of temples, museums, and cafes.
5. Shop till you drop. Phuket is a shopper's paradise, with plenty of markets, malls, and boutiques to explore. You can find everything from souvenirs to designer clothes on the island.
6. Sample the local cuisine. Thai food is world-renowned, and Phuket is the perfect place to try it. Be sure to sample some of the local specialties, such as pad thai and green curry.
7. Watch the sunset from Big Buddha. Located on a hilltop overlooking Phuket Town, this giant statue is one of the island's most popular attractions. Be sure to visit at sunset for a stunning view of the city.
Expenses and the Budget You Will Need to Visit Phuket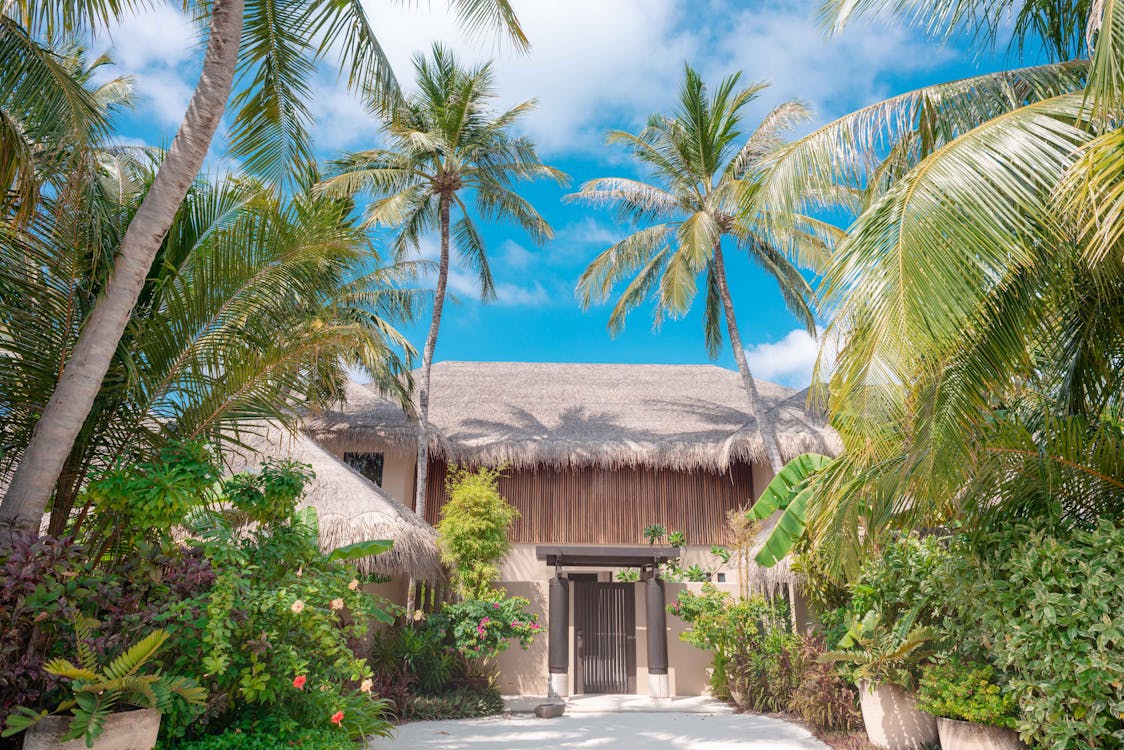 The average cost of a trip to Phuket is $1,500 per person. This includes flights, accommodation, food, activities, and transportation. One of the biggest expenses in Phuket will be accommodation. To save money, consider staying in a guesthouse or hostel rather than a hotel. You can also look for accommodation that includes breakfast so you don't have to pay extra for meals.
Another big expense in Phuket is transportation. You might want to consider renting a scooter or bicycle instead of taking taxis or tuk-tuks everywhere. Be sure to budget for activities and attractions. Many of the best things to do in Phuket are free or relatively inexpensive, such as visiting temples or taking a hike through the jungle.
Things That You Should Not Do While in Phuket
Do not ride an elephant. While it might be tempting to ride an elephant while in Phuket, it's important to remember that these animals are often mistreated. Many of the elephants used for rides are kept in poor conditions and are often beaten by their handlers. If you want to see elephants, consider going to an ethical sanctuary instead.
Do not buy products made from endangered animals. Unfortunately, the illegal wildlife trade is alive and well in Phuket. Be sure to avoid buying products made from endangered animals, such as tigers, elephants, or rhinos.
Do not litter. Littering is a big problem in Thailand, and it's important to do your part to keep the country clean. Be sure to dispose of your trash properly and do not litter on the beaches or in the streets.
Do not wear revealing clothing. When visiting temples or other religious sites, it's important to be respectful of the local culture. Be sure to cover your shoulders and knees when entering these places of worship.
Do not haggle too aggressively. While it's expected that you will haggle when shopping in markets, be sure to do so in a respectful way. Avoid getting into arguments with the vendors and remember that they are trying to make a living.
Things That Are Considered Offensive In Thailand
Several things are considered offensive in Thailand, and it is important to be aware of them before traveling to the country. One of the most important things to remember is that the head is considered to be the most sacred part of the body, and it should never be touched. This includes both touching someone else's head and allowing someone to touch your head.
Feet are considered to be unclean, and it is offensive to point them toward someone or place them on a raised surface. It is also important to dress modestly, as exposure of skin, particularly shoulders and midriffs, is frowned upon.
It is also considered rude to lose your temper in public, and it is advisable to avoid loud or disruptive behavior. Make sure to keep these things in mind so you do not offend anyone during your stay in Thailand.
How Many Days is Enough for Visiting Phuket
If you're planning to visit Phuket for the beautiful beaches, then a few days will be enough. However, if you want to explore the island and check out some of the local attractions, then you'll need at least a week. And if you want to experience everything that Phuket has to offer, then you should plan on staying for 10 days or more.
Popular Tourist Concern: Is Phuket safe to travel to?
Phuket is generally a safe place to travel, and most visitors experience no problems during their stay. But there are a few things to be aware of. First, pickpockets are common in crowded areas, so keep your valuables close at hand. Second, beware of scams – many businesses will try to overcharge tourists for goods and services.
Lastly, be cautious when swimming in the ocean – dangerous creatures such as jellyfish and sharks do occasionally swim near Phuket's shores. As long as you use common sense and take precautions, you should have no trouble enjoying a safe and enjoyable stay in Phuket.
Most Popular Questions People Have About Phuket
We have collected some of the most popular questions people have asked before visiting Phuket. Below you can find the answers to those questions so you can have the information you need and plan your trip accordingly before visiting Phuket.
What is the best month to visit Phuket?
The best time for visiting Phuket is between November and April when the weather is dry and sunny. However, this is also the busiest time of year, so be prepared for crowds. If you can, try to visit during the shoulder season (May-June or October), when the weather is still nice but the tourist numbers are lower.
Why is Phuket so popular?
Phuket is popular for its beaches, its scenery, and its wide variety of activities. The island has something to offer everyone, whether you're looking for a relaxing beach vacation or an action-packed adventure.
What language does Phuket speak?
The official language of Phuket is Thai, but English is also spoken by the majority of residents. You should have no trouble communicating with locals during your stay.
Is Phuket good for couples?
Yes, Phuket is a great destination for couples. There are plenty of romantic activities to enjoy, such as sunset cruises and beachside dinners. And of course, there are plenty of opportunities for relaxing on the beach or exploring the island together.
Is Phuket better than Bali?
This is a matter of opinion, but many people would say that Phuket is better than Bali. Phuket has more to offer in terms of activities and attractions, and the island is less developed than Bali, so it has a more authentic feel.
What is the hottest month in Phuket?
The hottest month in Phuket is April when temperatures can reach up to 40 degrees Celsius. If you're not a fan of the heat, then you may want to visit during the cooler months of November-February.
Which is better Maldives or Phuket?
Many people would say that the Maldives is better than Phuket. The Maldives has more to offer in terms of luxury and relaxation, while Phuket is better for those who want a more active vacation.
Should I go to Bangkok or Phuket?
Bangkok is better than Phuket. Bangkok is the capital of Thailand and has more to offer in terms of culture and attractions. Phuket is better for those who want a relaxing beach vacation.