Iceland is a unique and special country that is located in the North Atlantic Ocean. It is well-known for its stunningly beautiful landscapes, which feature glaciers, volcanoes, waterfalls, hot springs, and much more. Iceland is also home to an abundance of wildlife, including whales, seals, reindeer, and puffins. Despite its small size, Iceland has a lot to offer visitors, and it is truly a country like no other. If you are looking for a place to experience natural beauty on a grand scale, then consider visiting Iceland. You won't be disappointed!
In this article, we have tried to gather and answer some of the most popular questions about Iceland. By the end of this post, you will know everything about visiting Iceland. So, without further ado, let's start exploring Iceland!
Best time to visit Iceland
If you want to experience the country's famously long days, then summer is the time to go. From late May to early August, the sun barely sets in Iceland, making it the perfect season for 24-hour daylight activities like hiking, biking, and kayaking. However, summer is also the busiest (and most expensive) period to visit Iceland.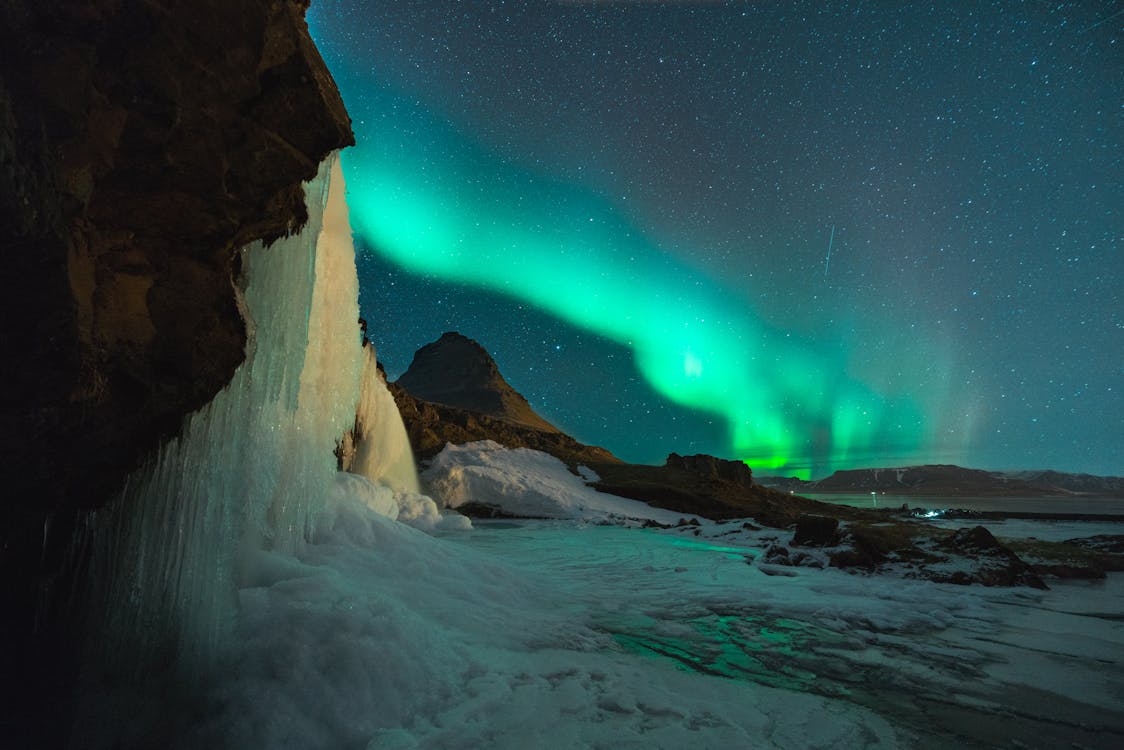 The northern lights
The northern lights are one of nature's most spectacular displays. Also known as the aurora borealis, they occur when the sun's charged particles interact with the earth's atmosphere. The result is a dazzling display of colors that can be seen in the night sky.
The best place to see them is in Iceland, where they are visible from September to April. During this time, the country experiences long periods of darkness, which makes it easier to see the light show. However, even during the daytime, the northern lights can sometimes be seen in Iceland. So whether you're hoping to experience a once-in-a-lifetime event or just want to enjoy a beautiful light show, put visiting Iceland as a top priority on your travels for an unforgettable experience.
The Weather
Iceland is a land of extremes. With its position just below the Arctic Circle, the island nation experiences long winter nights and short summer days. Not surprisingly, the weather can be very unpredictable, with conditions changing rapidly from one day to the next. However, there are some general trends that visitors can expect.
In the summer, temperatures hover around 10-15 degrees Celsius, with occasional spikes up to 20 degrees. The days are long, and the skies are often clear. This makes for perfect conditions for hiking and enjoying the outdoors.
In the winter, Iceland is blanketed in snow, and temperatures can drop as low as -30 degrees. However, thanks to the Gulf Stream, Iceland is one of the warmer countries at this latitude. As a result, winters here are relatively mild, and outdoor activities can still be enjoyed. So if you're looking for a winter wonderland, visiting Iceland in the winter is surely a great choice.
Visiting Iceland in January
January is one of the best times to experience its raw beauty. From the glittering northern lights to the towering icebergs of Jokulsarlon, Iceland is a winter wonderland. Despite the chilly temperatures, there are plenty of activities to keep visitors occupied. Ice climbing, snowmobiling, and dog sledding are just a few of the ways to explore the country's stunning landscapes.
Visiting Iceland in February
February is also a great time to see the Northern Lights. Iceland is one of the best places in the world to view this natural phenomenon, and you're almost guaranteed to see them if you go during this month. Just be sure to dress warmly! Despite the cold temperatures, Iceland is a beautiful country that's well worth a visit.
Visiting Iceland in March
March is an especially good time to go, as the days are starting to get longer and the weather is beginning to warm up. The landscape is also incredibly picturesque, with glaciers, waterfalls, and volcanic hills dotting the landscape.
Visiting Iceland in April & May
April and May are two of the best months to visit Iceland. The days are getting longer, so you have more hours of daylight to explore. Plus, the weather is starting to warm up, making it comfortable to be outside. And, since the tourist season hasn't started yet, you'll find that hotels and other attractions are much less crowded.
Visiting Iceland in June
June is also an ideal time to visit, as the days are longest and the weather is most stable. The average temperature in Reykjavik, Iceland's capital city, is a pleasant 60 degrees Fahrenheit. However, visitors should be prepared for sudden weather changes, as Iceland is known for its unpredictable conditions.
Visiting Iceland in July & August
July and August are the perfect time to visit Iceland when the country is bathed in 24-hour sunlight. From hiking on a glacier to taking a dip in a hot spring, there are endless opportunities for adventure. And after a long day of exploring, you can enjoy a delicious meal and a refreshing beer at one of Reykjavik's many quirky bars. Overall, visiting Iceland in the summer will be a great experience.
Visiting Iceland in September & October
September and October are also excellent months for wildlife watching. This is the time of year when migratory birds return to Iceland, and many animals are at their busiest preparing for winter. So, whether you're hoping to see puffins or orcas, whales, or reindeer, September and October is the perfect time to visit Iceland. Plus, with the tourist season winding down, you'll avoid the crowds and enjoy a more relaxed holiday. So if you're planning to visit the country, keep in mind that visiting Iceland in October is a must.
Visiting Iceland in November
In November, the days are shorter and the weather can be unpredictable, but that just adds to the country's charm. Plus, many of Iceland's best-known attractions are still open in November, making it the perfect time to explore this one-of-a-kind destination.
Visiting Iceland in December
The weather is cold in December but the days are long, and the Christmas season is in full swing. The landscape is blanketed in snow, making it the perfect place to go for a winter wonderland experience. And there are plenty of activities to keep you busy, from watching the Northern Lights to visiting the world-famous Blue Lagoon.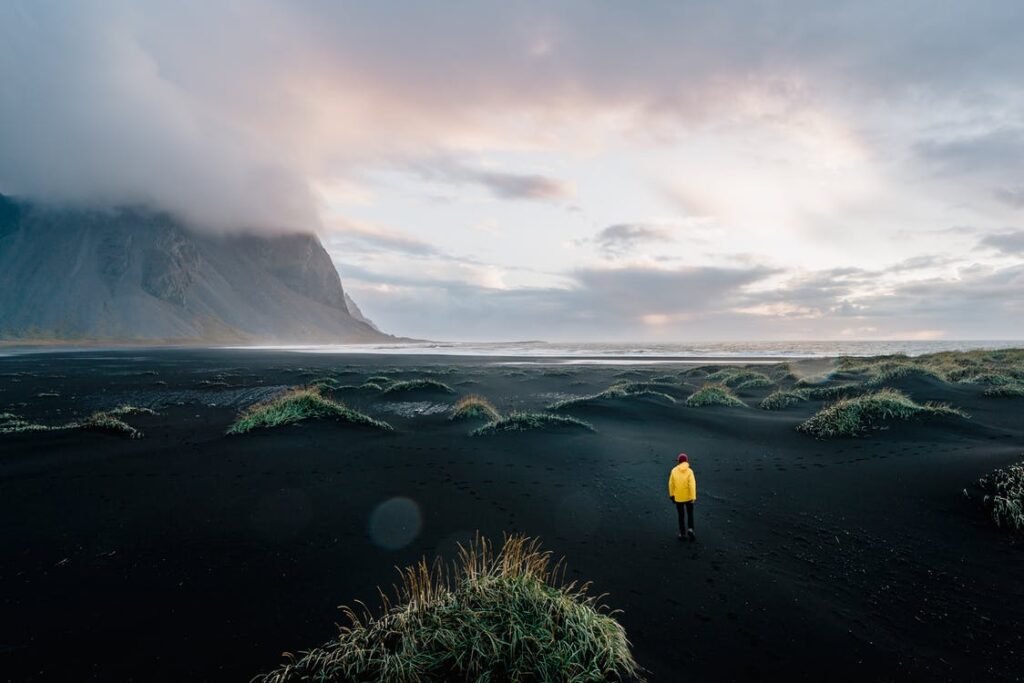 Conclusion
Overall, Iceland is a great country to visit year-round. Each season has its own unique charm, and there is always something new to see and do. Whether you're looking for adventure or simply want to admire the country's natural beauty, Iceland is the perfect destination for you.