Paris is one of the most popular tourist destinations in the world, and it's easy to see why. The City of Light is home to some of the most iconic landmarks and attractions, not to mention a wealth of culture, history, and cuisine.
One of the most popular questions people have before visiting France is: is Paris worth visiting? The answer is very simple: Absolutely! Whether you're looking to explore its famous museums and monuments, sample the local food, or simply enjoy a romantic stroll along the Seine, there's something for everyone in Paris.
In this article, we have written the ultimate guide for visiting Paris. Keep reading on for our comprehensive guide to everything you need to know about visiting Paris. Trust us, after reading this, you'll be itching to book your tickets!
The best time to visit Paris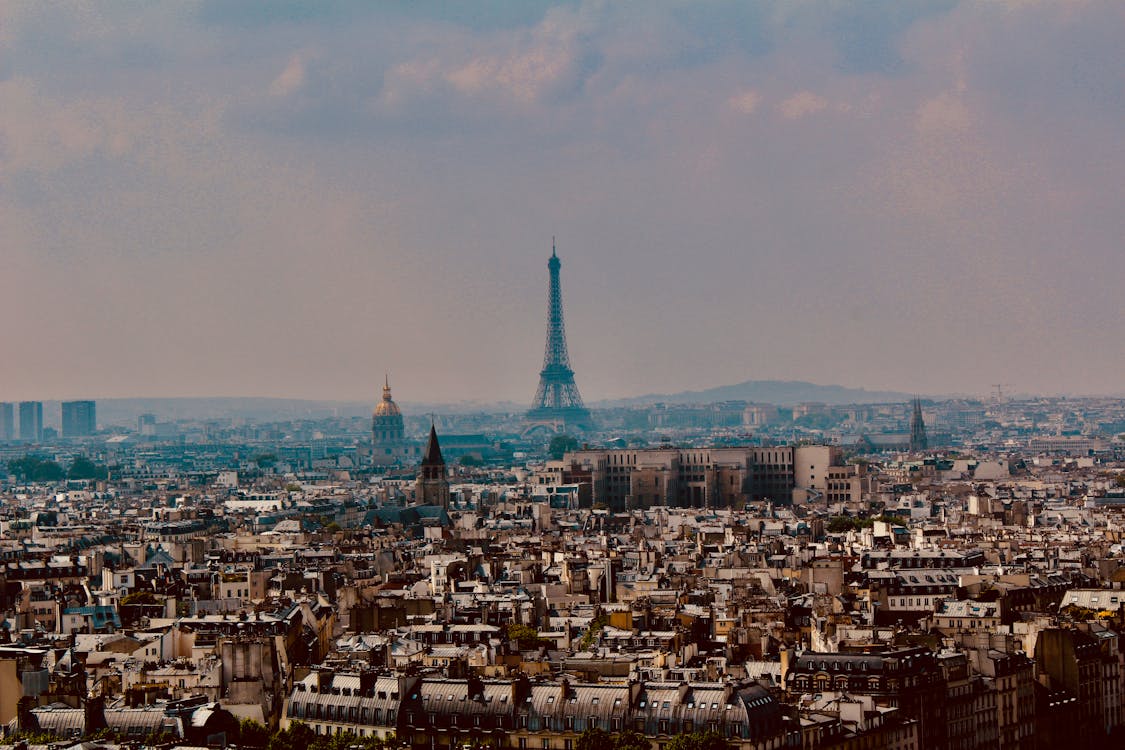 Paris is a city that has something for everyone, whether you're interested in art, fashion, history, or food. While there's no bad time to visit the City of Light, the best time to go depends on what you're looking for. Spring and fall are ideal for those who want to avoid the crowds and enjoy milder weather. However, if you're hoping to catch a glimpse of fashion week or see the city in its full spring bloom, you'll need to plan your trip for early April or late May.
For those who love Christmas markets and don't mind braving the cold, winter can be a magical time to visit Paris. But if you're looking for fair weather and long days of sightseeing, summer is the best time to go. Keep in mind that July and August can be quite crowded and hot, so it's best to book your trip early if you're planning to travel during those months. No matter when you choose to visit, Paris is sure to dazzle.
The Weather in Paris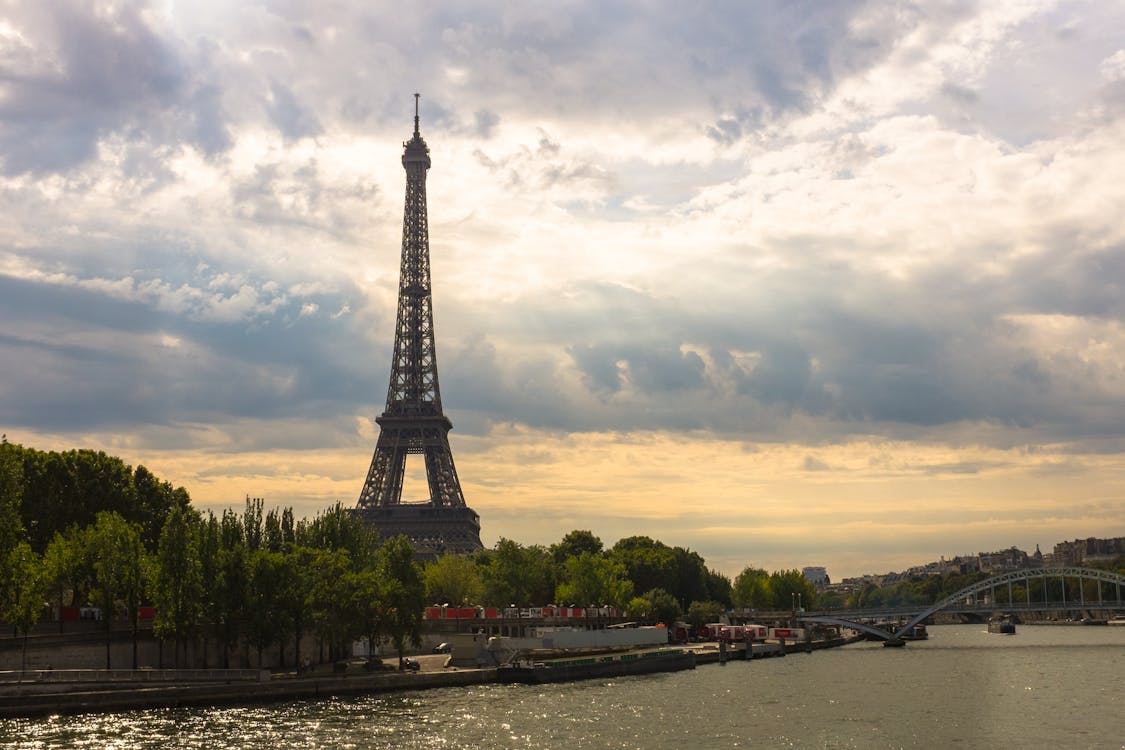 The weather in Paris can be quite varied, depending on the time of year. In the summer months, temperatures typically hover around 80 degrees Fahrenheit, with occasional spikes into the high 90s. The summers are also relatively humid, so it can feel quite warm even when the air temperature is not that high. The fall and spring months tend to be cooler and less humid, with average temperatures in the 60s and 70s.
However, these seasons can also be quite rainy, so be sure to pack an umbrella! Winter is the coldest time of year in Paris, with average temperatures in the low 40s. However, it is also usually dry during this season, so if you don't mind a little chill in the air, winter can be a great time to visit the City of Light. No matter what time of year you choose to travel to Paris, be sure to dress appropriately for the weather!
Food: Is it expensive? Where to eat?
Unless you are eating at one of the Michelin-starred restaurants, food in Paris is relatively affordable. There are plenty of bistros and cafés serving simple yet delicious dishes such as escargot, steak frites, and Croque madame. Prices may be slightly higher than in other parts of France, but they are still reasonable compared to other European capitals.
When it comes to where to eat, there is no shortage of options in Paris. In addition to the traditional bistros and cafés, there are also ethnic restaurants, fast food joints, and fine dining establishments. With so many choices, it can be difficult to decide where to go. However, a little research can go a long way in finding the perfect spot for your taste and budget.
Transport in Paris: Cost of Taxi, the best way to go from the airport to the hotel, etc
When visiting Paris, there are a variety of transportation options available. One option is to take a taxi, which can be expensive but is often the quickest way to get around the city. For example, a taxi from Charles de Gaulle Airport to the hotel in the city center will cost approximately 45 euros. Another option is to take public transportation, which is typically less expensive but may take longer.
The best way to go from the airport to the hotel depends on your budget and how much time you have. If you are pressed for time, taking a taxi may be the best option. However, if you are looking to save money on your trip, taking public transportation or even walking may be a better option. Ultimately, it all comes down to your personal preferences and needs.
Visa Requirements: Do you need a visa to visit Paris?
If you're planning a trip to Paris, one of the first things you'll need to check is whether or not you need a visa. The requirements can vary depending on your country of citizenship, as well as the length of your stay. In general, most travelers from the US, UK, and Canada will need a visa if they plan to stay in Paris for longer than 90 days. There are a few exceptions, however, so it's always best to check with your embassy or consulate before making any final plans.
Once you know whether or not you need a visa, the next step is to figure out how to obtain one. If you're traveling from the US, UK, or Canada, you can apply for a visa online through the website of the French consulate in your home country. The process is relatively straightforward and just requires filling out some basic personal information and answering a few questions about your travel plans. Once your application is submitted, you'll usually receive your visa within a few weeks. If you're traveling from another country, however, you may need to submit your application in person at a French consulate or embassy.
Tourist attractions in Paris: Where to go and what to visit
There are endless tourist attractions to visit in Paris, but some of the most popular include the Eiffel Tower, Notre Dame Cathedral, the Louvre Museum, and the Palace of Versailles. Of course, these are just a few of the many sights to see in this incredible city. No matter what your interests are, you're sure to find something to your liking in Paris.
If you're looking for a more unique experience, consider taking a Segway tour or going on a wine tasting tour. There are also plenty of walking tours available that will allow you to explore different neighborhoods and learn about the history and culture of the city. No matter what you choose to do, you're sure to have an unforgettable time in Paris.
How many days is enough when visiting Paris?
For most first-time visitors, three to four days is usually sufficient. This gives you enough time to explore the major sights, such as the Louvre Museum and Palace of Versailles, without feeling rushed. Of course, if you have more time, you can always add on additional days to visit some of the city's lesser-known attractions, such as the Picasso Museum or Luxembourg Gardens. Ultimately, how many days you spend in Paris is up to you.
Crime Rate: Is Paris safe for tourists?
Paris is generally a safe city for tourists, but like any major metropolis, it has its share of crime. The most common crimes against tourists are pickpocketing and petty theft, so it's important to be alert and keep track of your belongings when you're out and about. You should also avoid walking alone at night in isolated areas and be aware of your surroundings in crowded areas like the metro and train stations. If you do find yourself in a situation where you feel unsafe, don't hesitate to call the police. With that said, the vast majority of visitors to Paris have no trouble whatsoever and simply enjoy exploring all the city has to offer.
Currency & Credit Card acceptance
The local currency in Paris is the Euro, and credit cards are widely accepted throughout the city. Most hotels, restaurants, and shops will accept major credit cards such as Visa or Mastercard. However, it's always a good idea to have some cash on hand in case you find yourself in a situation where credit cards are not accepted. There are plenty of ATMs located throughout the city, so getting local currency should not be a problem.
Language: Is English widely spoken in Paris?
Yes, English is widely spoken in Paris. In addition to being the capital of France, Paris is also a major center of business and tourism, which means that many of the locals are bilingual or even multilingual. It's not uncommon to hear Parisians speaking English, Spanish, German, or Italian in addition to French. Of course, there are still some areas where English is less prevalent, such as small towns and rural villages. But in general, English is widely spoken throughout Paris. So whether you're looking to practice your French or just looking for a way to communicate with the locals, you'll be able to get by just fine in Paris.
What is considered offensive in Paris?
When it comes to offensive behavior, Parisians tend to be relatively tolerant. For example, public displays of affection are generally tolerated, as are small amounts of profanity. However, there are still some behaviors that are considered taboo. Making racist or sexist comments, for instance, is likely to offend most Parisians. Similarly, picking fights or engaging in other forms of aggressive behavior is also frowned upon. In general, then, it is best to err on the side of caution when in Paris and avoid saying or doing anything that could be seen as offensive.
Why Paris is so popular for tourists
Paris has long been one of the most popular tourist destinations in the world. The city is home to some of the most iconic landmarks, from the Eiffel Tower to the Louvre Museum. In addition, Paris boasts a rich cultural heritage, with countless art galleries, theaters, and nightclubs to explore. But what makes Paris so special is its unique atmosphere. The city has a certain je ne sais quoi that can't be found anywhere else. Whether you're strolling along the Seine or enjoying a cup of coffee at a sidewalk cafe, there's intangible magic that makes Paris one of the most beloved cities in the world.
Why some people are disappointed after visiting Paris
Paris is often hailed as the most romantic city in the world, and it's no wonder why. With its beautiful architecture, winding streets, and quaint cafes, Paris has a certain je ne sais quoi that is undeniable. However, some visitors to the city find themselves disappointed. While Paris is undoubtedly charming, it can also be crowded and noisy. Some people consider that the cafes are often overpriced, and the streets can be dirty. Additionally, some tourists have claimed that many of the attractions are tourist traps. In other words, Paris is not always what it's cracked up to be. That's not to say that you shouldn't visit the city – simply go in with your eyes open. You may just find that Paris is even more enchanting than you imagined.
Why Paris is called the City of Lights
Paris is called the City of Lights because it was one of the first cities in Europe to adopt street lighting. In the 18th century, Mayor Jean-Sylvain Bailly had gas lamps installed along the city's main thoroughfares. This made Paris much safer and more inviting after dark, and other cities soon followed suit. Second, Paris has long been a center of learning and scholarship.
The world's first public museum, the Louvre, was established in Paris in 1793, and the city is home to several prestigious universities. Finally, Paris has been a pioneer in the development of new technologies. In 1881, it became the first city in the world to be lit by electricity, and it continues to be at the forefront of innovation today. From its early days as a leader in street lighting to its role as a global hub of learning and discovery, Paris has truly earned its nickname as the City of Lights.
The reason why Paris is known as the city of love
Paris has been known as the city of love for centuries. There are many theories as to why this is, but one of the most commonly cited reasons is its history. Paris has always been a popular destination for lovers, from medieval knights and their ladies to modern-day honeymooners. The city's romantic reputation is also due in part to its setting. Nestled on the banks of the River Seine, Paris is filled with charming bridges, quaint cafes, and beautiful parks – all of which add to its dreamy atmosphere. Of course, no discussion of the city of love would be complete without mentioning its most famous symbol: the Eiffel Tower. With its graceful curves and stunning views, it's no wonder that the tower has become synonymous with romance.