Barbados is an island country in the Lesser Antilles of the West Indies, in the Caribbean region. Barbados is the easternmost island in the Caribbean and is located north of Trinidad and Tobago, and south of Saint Lucia. With a land area of 166 square miles (430 km2), it is one of the smallest sovereign countries in the world. The capital and largest city is Bridgetown.
The island has a tropical climate, with warm weather year-round. The rainy season typically runs from June to October, while the dry season falls between December and May. Barbados experiences relatively little temperature variation, with an average high of 29 degrees Celsius (84 Fahrenheit) and an average low of 23 degrees Celsius (73 Fahrenheit).
Traveling to a country you've never been to before is challenging, especially when you don't know what to do there. If you have ever thought about things to do in Barbados and never found the answer, we've come up with this article to make things easier for you.
Here are the 10 best things to do in Barbados with your family:
1. Visit the Harrison's Cave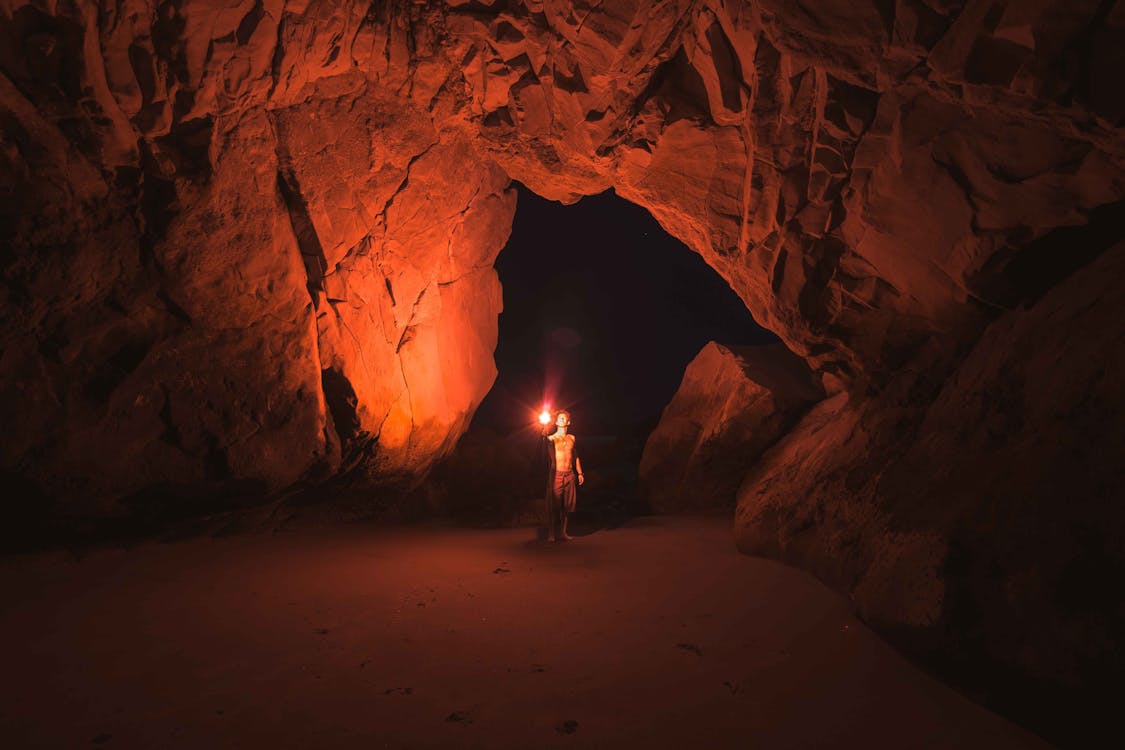 The Harrison's Cave is located in the central uplands of Barbados and is one of the island's top attractions. The cave is a spectacular example of a naturally formed limestone cave. The main chamber of the cave is over 100 feet high and is filled with stalactites and stalagmites. Two underground rivers run through the cave. Visitors can take a guided tour of the cave or go on a self-guided tour. The Harrison's Cave is open every day from 9:00 am to 5:00 pm.
2. Take a Dip in the Baths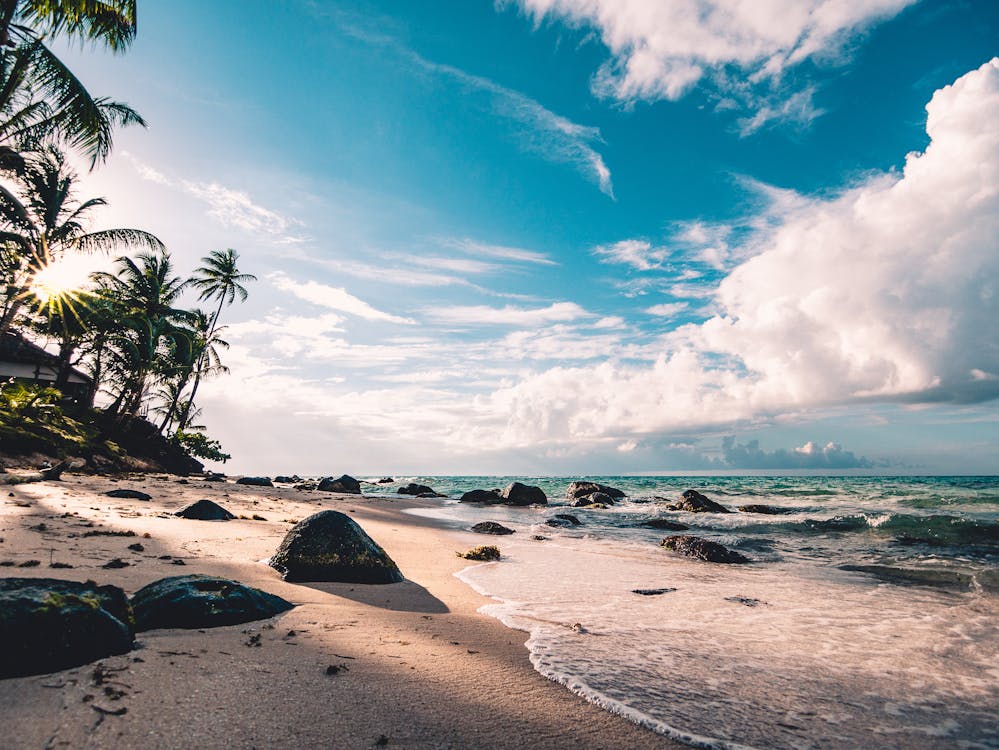 The baths in Barbados are one of the most popular tourist attractions on the island. The baths are mineral springs that have been used for centuries by the locals for their healing properties. The water is said to be rich in magnesium, which can help to relieve muscle pain and tension. There are also several different pools to choose from, each with its unique temperature and mineral content. Visitors can spend a day relaxing in the baths, or they can take advantage of the many different available activities. There is something for everyone at the baths in Barbados.
3. Play in the Surf at Surfer's Point
Surfer's Point in Barbados is one of the most popular surf spots on the island. The waves here are reliable and consistent, making it a great place for both beginners and experienced surfers. The best time to surf is early in the morning when the tide is low and the water is calm. There are several surf schools in the area, so even if you've never surfed before, you can easily take lessons and rent equipment. After a day of riding the waves, be sure to relax on the nearby beach where you can enjoy stunning views of the Caribbean Sea.
4. Visit Animal Flower Cave
Animal Flower Cave is a must-see attraction when visiting Barbados. The cave is located on the northern tip of the island and is accessible by a short hike from the parking lot. Once inside, visitors are treated to a stunning display of stalactites and stalagmites. The cave is also home to a variety of creatures, including bats, crabs, and rare animal flowers. This unassuming plant gets its name from its unusual flowers, which resemble the head of a small mammal. Animal Flower Cave is open daily, and tours are available in both English and Spanish.
5. Hike Through Welchman Hall Gully
Welchman Hall Gully is another popular tourist destination in Barbados. The gully is a deep ravine that was formed by erosion over millions of years. Today, it is home to a diverse array of plant and animal life. Visitors can hike along the trail that winds through the gully, and there are also several small waterfalls to explore. In addition, the gully is home to a variety of birds, including the endangered Barbados bullfinch. With its beautiful scenery and rich biodiversity, Welchman Hall Gully is a must-see for any visitor to Barbados.
6. Explore the Andrée's Cave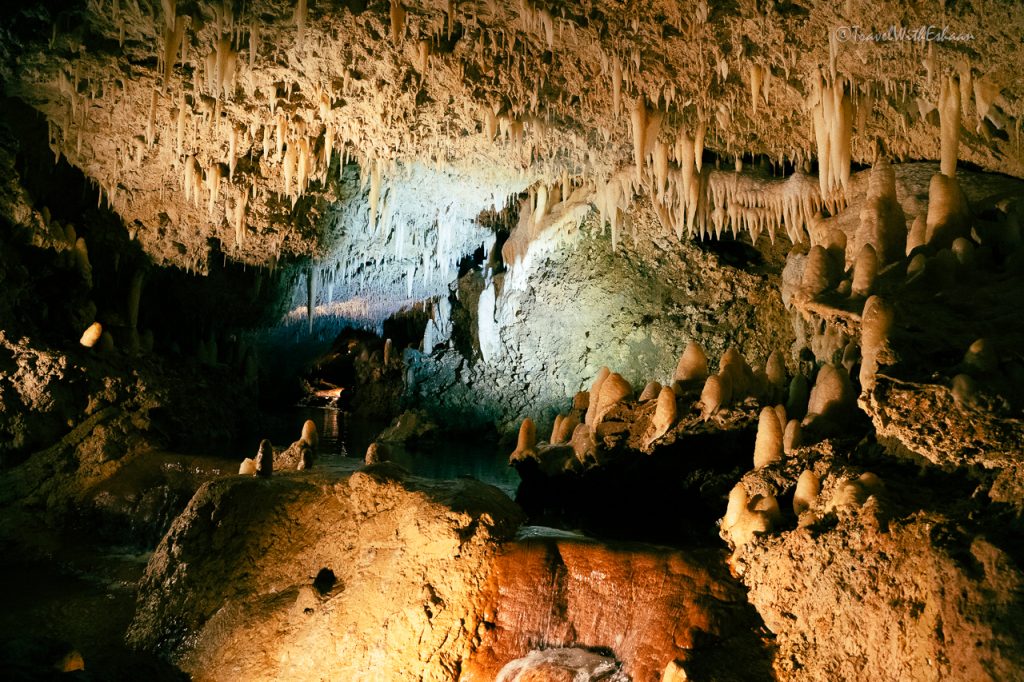 Andrée's Cave is a sea cave located on the east coast of Barbados. It gets its name from the French explorer, Paul-Émile Victor, who was the first to map it in 1892. The cave is accessible by boat and is a popular tourist destination due to its unique geology and history. The floor of the cave is covered in coral, and the walls are made up of limestone. The cave is also home to several stalactites and stalagmites, which have formed over millions of years. In addition to its natural beauty, Andrée's Cave holds a significant place in Barbadian history.
It was used as a hideout by pirates and smugglers, and it was also the site of a major shipwreck in 1816. Today, the cave is protected by law and provides a unique opportunity to experience Barbados' rich geological history.
7. Relax on the Beach at Carlisle Bay
Carlisle Bay is one of the most popular beaches on the island of Barbados. The sparkling white sand and turquoise waters are perfect for swimming, sunbathing, and snorkeling. There are also several beach bars and restaurants, as well as a playground and a water sports center. Carlisle Bay is located on the south coast of Barbados, just a short drive from the capital, Bridgetown. The best time to visit is between December and April when the weather is warm and sunny. However, even during the rainy season (May to November), Carlisle Bay is still a beautiful place to relax and enjoy the stunning natural scenery.
8. Go on a Catamaran Cruise
There's no better way to experience the beauty of Barbados than from the deck of a catamaran cruise. As you sail along the coast, you'll be treated to stunning views of white sand beaches, lush rainforests, and crystal-clear turquoise waters. And what could be more relaxing than spending a day cruising on the gentle waves of the Caribbean Sea? Whether you're sailing with family or friends, a catamaran cruise is sure to be a highlight of your trip to Barbados.
9. Visit the Barbados Wildlife Reserve
The Barbados Wildlife Reserve is a nature park located in the parish of St. Peter in Barbados. The reserve covers an area of approximately 30 acres and is home to a variety of animals, including monkeys, alligators, turtles, and parrots. Visitors to the reserve can explore the park on foot or by 4×4 vehicle, and there are also several nature trails. The Barbados Wildlife Reserve is a great place to see some of the island's iconic wildlife up close and enjoy the natural beauty of Barbados.
10. Take a Walk Through a Historic Plantation
Nestled on the picturesque coast of Barbados, the historic plantation of Sunbury is a must-see for any visitor to the island. Dating back to the 17th century, the plantation was once one of the largest sugar producers in the Caribbean. Today, it is a popular tourist destination, known for its beautiful gardens and preserved buildings. Visitors can take a guided tour of the grounds, learning about the plantation's history and witnessing firsthand the restored buildings and plantations. The Sunbury Plantation is also home to a Museum, which houses a collection of artifacts that tell the story of life on the plantation. A visit to Sunbury is an opportunity to step back in time and experience life on a working plantation.
Free things to do in Barbados
There's no need to spend a lot of money to have a good time in Barbados. Here are some free activities that will help you make the most of your trip:
Visit the historic city of Bridgetown
It is home to many well-preserved colonial buildings. Take a self-guided walking tour and learn about the city's rich history.
Spend a day at one of Barbados' many beaches.
Popular options include Browns Beach, Mullins Beach, and Rockley Beach. or take a dip in the crystal clear waters of Harrison's Cave.
Explore the island's lush rainforests and hiking trails.
A nature hike is a great way to see some of Barbados' unique plant and animal life up close.
Whether you're looking to save money or simply want to enjoy some free activities, there's plenty to do in Barbados. With a little planning, you can have an unforgettable vacation without spending a lot of money.
Barbados Tourism
Although it is relatively isolated, Barbados is a popular tourist destination, welcoming over two million visitors each year. Barbados is known for its sandy beaches, turquoise waters, and lush tropical landscapes. Visitors can enjoy a variety of activities such as swimming, sailing, fishing, and hiking. There are also many cultural attractions to explore, including museums, historic sites, and art galleries. With its warm climate and friendly people, Barbados is an ideal destination for a relaxing vacation.
When is the best time to visit Barbados?
The best time to visit Barbados is typically between December and May. During this period, Barbados experiences its dry season, with relatively little rain and cooler temperatures. This makes it an ideal time to enjoy all that Barbados has to offer, from swimming and sunbathing on the beach to hiking through the island's lush jungle interior. Travelers should book their trip well in advance, as hotels and flights tend to fill up quickly during this peak season.
Is Barbados safe?
Barbados is relatively safe compared to other countries in the region. The island has a low crime rate, and violent crime is very rare. In addition, Barbados has comprehensive medical facilities and a robust infrastructure. As a result, travelers to Barbados can feel confident that they will be safe and well-cared for during their visit.
What language do they speak in Barbados?
The official language of Barbados is English. However, it is not the only language spoken on the island. Bajan, a dialect of English, is also commonly used. This dialect includes words and phrases from African languages, as well as Irish and Scottish Gaelic. Other languages spoken in Barbados include French Creole, Spanish, and Hindustani. While the majority of Barbadians speak English, the use of other languages is also common, particularly in certain parts of the island. For instance, French Creole is more likely to be spoken in rural areas, while Hindustani is more commonly used in urban areas. As a result, Barbados is a truly multi-lingual island.
How do I fill out the Barbados travel form?
When you arrive in Barbados, you will be given a travel form to fill out. This form is used to collect information about your trip, including your contact information, the purpose of your visit, and your airlines and flight numbers. In addition, you will be asked to provide some basic information about yourself, such as your name, date of birth, and passport number. All of this information is necessary to process your application for entry into Barbados. Once you have filled out the form, you will need to submit it to the immigration office to obtain your visa.