Amsterdam is a Beautiful City That Can Be Enjoyed at Any Time of the Year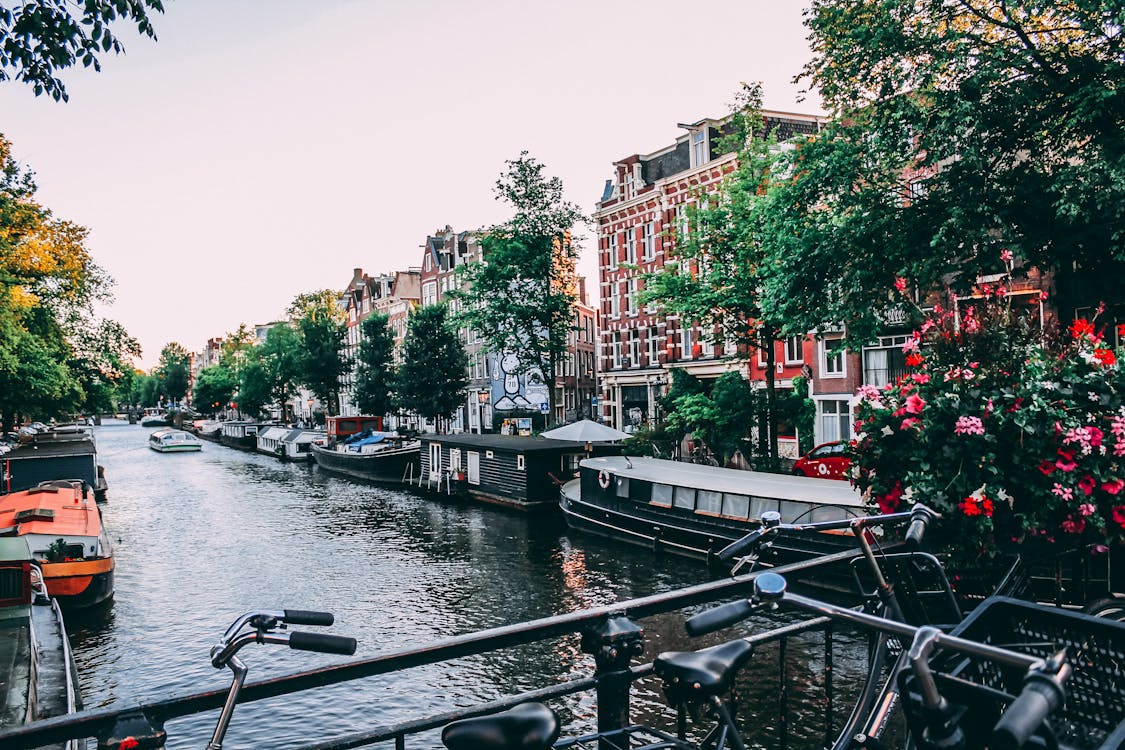 Amsterdam is one of the most beautiful cities on earth, with endless cobblestone streets lined with historic buildings and churches. Many people ask what's the best time to visit Amsterdam and this question doesn't have a simple answer.
Whether you visit in the spring, summer, fall, or winter, there is always something to enjoy. The city comes alive in the spring and summer months, with vast tulip fields blooming in outdoor gardens and bustling outdoor cafes serving coffee and pastries.
If you're looking for a more peaceful experience, Amsterdam can be equally enchanting in the autumn when the leaves begin to turn shades of orange and gold. And if you really want to treat yourself, there's no better place than Amsterdam at Christmas time, when festively adorned stores light up the dark winter nights and Dutch holiday markets offer delicious treats and handcrafted gifts.
The Cheapest Time of Year To Visit Amsterdam
There is no single cheapest time of year to visit Amsterdam, as the cost of travel and accommodations can vary greatly depending on various factors. Factors like weather, special events, and seasonal demand all play a role in determining when it is the most affordable to take a trip to this beautiful and diverse European city.
However, some general trends can be observed if you are looking for the best value. Generally speaking, spring and fall tend to offer the best combination of lower prices, milder temperatures, and fewer crowds than other times of the year.
So if you are looking for an affordable way to experience everything that Amsterdam has to offer, consider traveling during these seasons since it could be the best time to visit Amsterdam if you're on a budget.
How Many Days in Amsterdam Are Enough?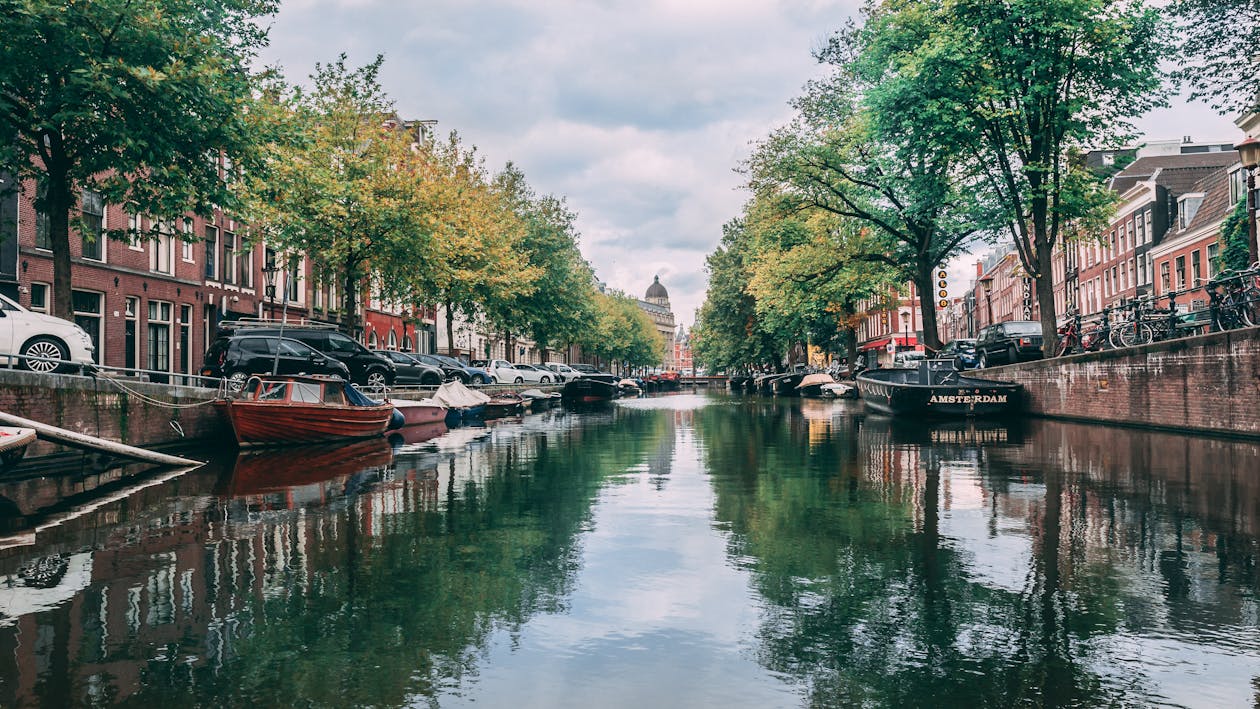 When it comes to deciding how many days in Amsterdam you need, it depends on what you want to accomplish during your trip. If you're looking for a quick city break and just want to explore the highlights of the city, then a couple of days would be sufficient.
However, if you're looking to take full advantage of everything that Amsterdam has to offer, such as museums, historic sites, and outdoor activities, then a week or more might be ideal. Ultimately, your time in Amsterdam will depend on your interests and goals – whether you want to see all there is to see or simply soak up the unique atmosphere and vibe of this vibrant and fascinating city.
Amsterdam is a Walkable City and is Very Safe for Tourists
Amsterdam is often cited as one of the most walkable cities in the world. Thanks to its compact layout and highly integrated public transportation system, it is easy for pedestrians to navigate the city on foot. The pedestrian-friendly streets are lined with a variety of shops, restaurants, and bars, which are conveniently located near residential areas.
Tourists can feel safe exploring Amsterdam due to low crime rates and heightened security measures across the city. Whether you choose to wander the charming cobblestone streets or take a leisurely cruise along the waterfront, you are sure to have an enriching experience in Amsterdam's walkable cityscape.
Best Parts of The City for Accommodation
When visiting Amsterdam, there are many different neighborhoods in which to stay. Depending on your interests and preferences, you may find that some areas are better suited for your needs than others.
For example, the Canal District is a popular area for tourists due to its stunning architecture and picturesque canals. This neighborhood has plenty of charming shops and cafes as well as a lively nightlife scene. On the other hand, if you are looking for something quieter and less crowded, you might prefer to stay in one of Amsterdam's many parks or green spaces.
The Weather in Amsterdam During Different Seasons
Amsterdam has mild winters and warm summers, with plenty of sunshine year-round. The weather differs considerably between the different seasons. During the winter, when low-pressure systems are common, Amsterdam experiences frequent overcast skies and drizzle.
Occasional snowstorms or heavy rain showers can also be expected during this time. In contrast, the summer months are characterized by clear skies and high temperatures. This is the city's warmest season, and it attracts many tourists who come to enjoy Amsterdam's long days, vibrant nightlife, and welcoming atmosphere.
Usually, this is the best time to visit Amsterdam for tourists. Overall, the weather in Amsterdam is beautiful and dynamic throughout the year, making it a must-see destination for travelers from all over the world.
Amsterdam's Weather: Winter Months
When it comes to winter weather, Amsterdam has a reputation for being cold and wet. With its northerly location in the Netherlands and the presence of the North Sea nearby, frosty temperatures are not uncommon, and when wet conditions combine with low temperatures, it can feel even more frigid than normal.
Despite these chilly conditions, people in Amsterdam tend to adapt quite well and often embrace the season and all that it has to offer. For example, there is nothing better than taking a walk beside one of the city's many canals on a crisp winter day, enjoying the view of the historic homes along the water while feeling lifted by the warm glow of nearby streetlights.
Even though winter is not considered the best time to visit Amsterdam, people who live in Amsterdam love to spend time outdoors during winter months, whether they are ice skating on frozen canals or simply soaking up some much-needed vitamin D while enjoying a hot beverage at cafés around town. In short, though winter weather can sometimes be challenging in Amsterdam, it is also a season that people here largely embrace with open arms.
Amsterdam's Weather: Summer Months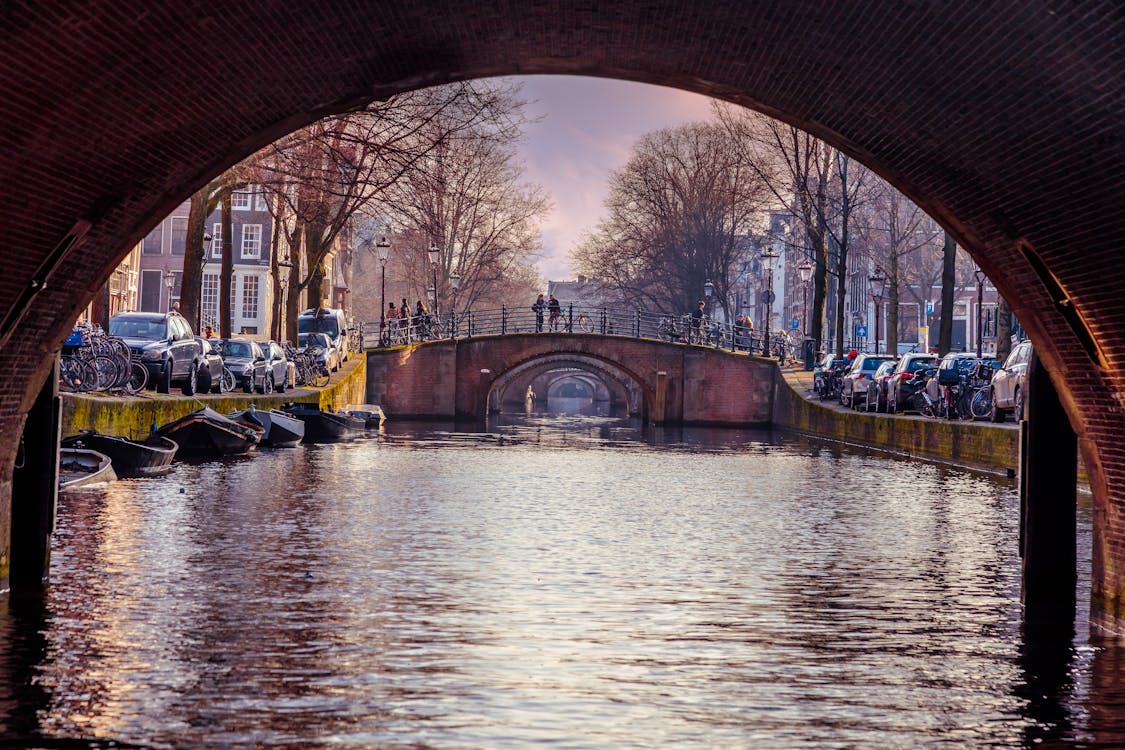 The weather in summer in Amsterdam is usually fairly mild, with sunny and warm days interspersed with occasional rain showers. This means that visitors to Amsterdam can comfortably explore the city and its many attractions both on land and along the canals throughout the entire season.
The highest temperatures typically occur in July and August, with average highs around 80 degrees Fahrenheit. Daytime temperatures tend to be offset by cooler evenings and nights, which keeps the overall weather feeling rather pleasant even during peak tourist season.
Overall, the summer weather in Amsterdam provides a great opportunity to enjoy everything that this charming city has to offer in a comfortable, temperate setting. This is the time of the year when the city has the most visitors since it's considered the best time to visit Amsterdam, especially for those who are visiting for the first time.
Tipping Culture And Safety in General in Amsterdam
In Amsterdam, the culture of tipping is a little different. While restaurant and bar workers do expect small tips for good service, other service providers generally refuse to accept any kind of payment beyond the posted price.
Whether on the streets or in public transit, the people of Amsterdam take great care to follow the rules and look out for those around them. This focus on safety helps to ensure that visitors can explore all that this city has to offer without having to worry about their well-being.
What You Should Be Careful of When in Amsterdam
For starters, you should be cautious when traveling by bike or on public transit, as these are two of the main modes of transportation in the city. Always watch out for cars and other bikes when cycling or crossing streets, and make sure to keep your valuables such as phones, wallets, and purses secured at all times.
You should be aware of common scams practiced in Amsterdam, such as pickpocketing, casinos that only want your money but not your luck, overpriced drinks or meals at tourist-heavy establishments, or overly pushy salespeople in the Red Light District.